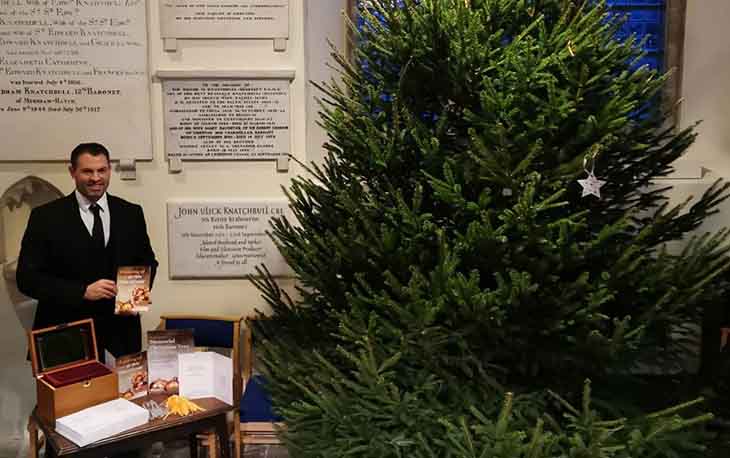 Earl & Co have donated a Christmas tree to St John the Baptist Church , Mersham, TN25 6NR part of the Stour Downs Parish, upon which members of the congregation are being asked to leave messages of remembrance for loved ones and purchase robin pins for a small donation.
People can write a message of remembrance on a star and hang it on the Christmas tree or alternatively members of the community are welcome to write on a star at Earl & Co to be placed on the tree in the church for them.
Funeral Director Ashley Brocklebank organised the initiative with all the money raised being donated to Pilgrims Hospice. Pilgrim's is East Kent's largest hospice charity, helping people facing a terminal diagnosis, and their families, to live well in every moment.
Founded 35 years ago, over 200 Pilgrims nurses and therapists support thousands of people in east Kent each year facing terminal illness.
Following events are also happening at the church which everyone is welcome
Saturday 30th November to Sunday 1st December
Christingle
Sunday 1st December 9.30am
Bringing Light to Loss
Leave a star for a loved One (Ashley from Earl & Co will be attending and taking mince pies and Christmas treats)
22nd December at 5pm